December Toolbox Talk : Christmas Safety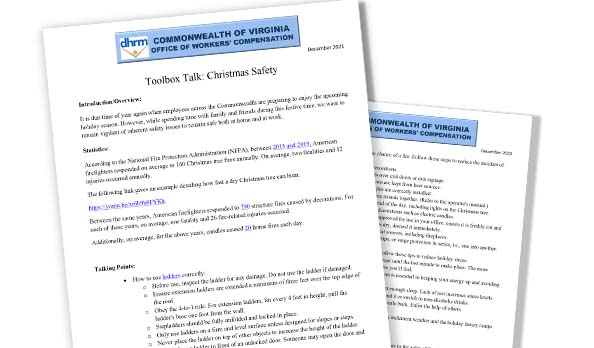 It is that time of year again when employees across the Commonwealth are preparing to enjoy the upcoming holiday season. However, while spending time with family and friends during this festive time, we want to remain vigilant of inherent safety issues to remain safe both at home and at work.
Comments are closed.